A personal experience with

interior design &

style
Lessons Learned: One Month Into Self-Employment
Lessons Learned: 
One Month Into Self-Employment
Originally, I was going to record my day-to-day activities, but that ended up not going as planned because, honestly, I had many moments of emotions taking over me.
Of course, they were just moments in time and I can say July definitely pulled my life inside-out, shook it hard to let out the change, junk and fuzz. The way I thought July was going to go was very quickly laughed at and shoved to the ground.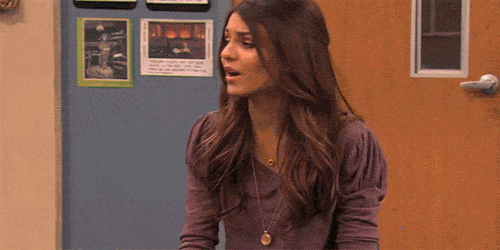 Foot to neck.
Head to pavement.
I could say I was bullied around, but that is really far from the truth. You know that saying, "Maybe the problem is you"?
Yeah, I'm the problem and I don't mean that in a self-decrepitating way either, just its the ugly truth and a lot of our problems could be solved by facing this ugly and hard truth. So let me tell you how my month went and then I can explain what I mean a little more.
I'm recapping my month and sharing eight lessons I've learned and even re-learned.
Monday, July 1st, was my very first day as of my full-time
self-employed journey.
I decided to try to stick to a schedule close to the one I had been following at my old job which was: wake up at 7AM, get ready, make breakfast for me, my husband and son, pack their lunches, and send them off with a kiss. I had already planned my first week on the day I resigned from my last job. I gave them a month's notice so I, also, had a month to figure out what I needed/wanted to focus on. 
I knew the best thing to focus on was tying up any loose ends I had on the back-end of my business that I have been meaning to work on, but were still left undone. I added a few household tasks as well.  I hung a picture I had been meaning to hang in my son's room for him, I picked up around the house, created quite a few canned messages, organized my desk and desk drawers, and I made fried plantains to have with my lunch.
Yumm.
My first day was pretty successful. 
LESSON #1: Be Patient, Trust The Process
The next day, July 2nd, was the start of Eclipse season. At 3 in the afternoon, the Solar eclipsed occurred. It's cool if you aren't into Astrology, but I know a lot of people definitely felt the effects. The minute the sun eclipsed, all of a sudden, I broke down crying from 3:14 - 3:17PM (I wrote this down in my Notes app) and kept telling myself,
"It's only day 2, it's okay."

LESSON #2: Revisiting My Sense of Self-Worth 
I was scared, but I knew everything would be okay. I was scared about what was to come with my business. I set the bar really high for myself to gain clients while I was working at my old job and missed the mark. It also didn't help that I was reading something that said:
"Juggling finances can restore financial harmony".
I wasn't sure at the moment what on Earth that meant so, I Googled what "juggling finances" meant because I was like what? Juggle finances?
And then I was like "Oh…I've done this many times before…"
and I HATE it.
But we, my family, prepared for this. Internally, I did NOT want to ask for help... or be vulnerable. I wanted to hit the ground running immediately, but the problem is I had an idea in my head and standards with no room for error, no grace for mistakes, no flexibility. I felt like I had no time to waste and no time to relax. 
LESSON #3: Redefine My Definition of Success & Failure
As some may know, I'm currently in therapy mostly because I have to unlearn quite a bit. I have to place myself higher on my pedestal and not get discouraged by the high standards I try to set myself up to based on what I used to perceive as "success". I'm always cheering on my friends and helping however I can with advice or tips, but I wasn't devoting that same energy for myself. So, that's why I said, I'm the problem. It took me being alone during the day to finally hear myself and be away from constant distraction to finally see that I'm the one who has placed me in this position, subconsciously. 
The next two days were lighter because my son's school had a little ceremony for the kids who'll be entering kindergarten which made me shed a tear at the sight of my growing baby. My son decided he didn't want to stay at school so he came home, which I wasn't expecting. I was expecting him to stay at school with his friends and I'd come home to work. I can see this as a push for me to relax a bit, let loose. We went to the pool and since the next day was the 4th, we went again on the 4th. Friday, my son went with my dad for his trip to New Orleans. 
LESSON #4: I Am Stronger Than I Think. 
Fast forward to Sunday, my husband and I went hiking at Breakneck Ridge in New York. I was weary about the intensity of the trail, but my husband was so excited to go and I love when he's excited so I agreed to go to this particular hiking trail. 
My goodness...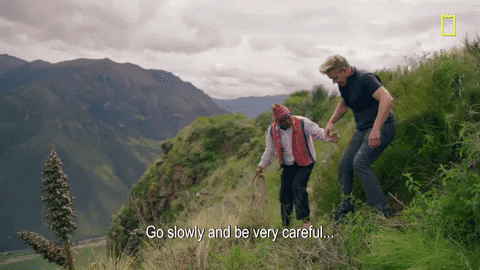 I mean, the reviews did mention rock-scrambling and the hike had plenty. I'd gone hiking before but not on a "hard" trail. This trail was strenuous and long and it really pushed me to my limits. I'll touch more on it at a later time, but the takeaway from this is that I need to trust myself.
A beautiful view at the top of one of the mountains facing the Hudson River
LESSON #5: I Am Stronger Than I Think. 
I was faced with a decision to keep going or go back even when I was exhausted and I decided to push on. The whole trail was pretty much a moving meditation for me. I did a lot of self-motivating towards the end. In case you were wondering, we hiked about 16 miles and were out there for 7 hours, from just before 8AM til 2:30PM. I was so happy when I finally heard the train horn nearby, then seeing the road, and finally chugging down two bottles of water. 
 Definitely washed these bad boys once we got back home along with my clothes
LESSON #6: " True Wealth Is Not Measured By Money, Status or Power " -César Chávez
Throughout the whole month, I spent the most time I have in a long time with my family which I needed. That was a way for me to replenish myself along with time in the sun and being by the water.
LESSON #7: Remember To Breathe. Take In The View. 
I got quite a bit accomplished, but I didn't realize it until the month was over. I had to really sit and assess what I've completed. Having my therapy sessions are so helpful, too because I gain so much more prospective. I'd tell my social worker how things are going and what I've worked on and she helps me see how much I actually have been doing because I don't see it right away. I'd keep pushing and then that leads to stagnation within myself.
I have had to reflect on the last year because so much has happened so quickly. Even today I had to really digest it because last year, I actually worked two jobs all year , started my business in June, quit my position at Havenly in December and this year I quit my position at my 9-5. Dramatic changes to my employment and even within myself.
I have focused heavily on my mindset shift and embracing all the things I love and enjoy. As it should be. My happiness last year was torn instead of united. 
LESSON #8: Let the chips fall where they are
I feel like it couldn't have been a coincidence that the month I chose to start my full-time journey was also the month that was packed with Mercury Retrograde and back-to-back eclipses. One lesson I had to learn past Mercury Retrogrades and again this time was to "let the chips fall where they are". I wear quite a few hats in my daily life that all need my attention in their own respects from being a woman, a business owner, a daughter, a mother, a wife. I wanted to be able to juggle it all and give my all to all roles at all times and, obviously, that didn't work. It's not realistic, it's very rigid which led to burnouts and exhaustion.
This was the perfect month to practice being flexible for my own sanity and peace. 
That's my list of lessons learned after a month being on my own full-time. Feel free to drop a comment below if your spirit strikes you to.
I'm working on sending out more newsletter updates that touch on eDesign, Personal Renovation (self-improvement & mindset shifts), blog post updates and overall going-ons here at Sheyna James Interiors.
If you haven't signed up for my newsletter yet, click here to sign up! 
You can always catch-up with me on Instagram as well. 
Please reload