A personal experience with

interior design &

style
CALIFORNIA LOVE- Living/Dining Area: Designing A Home During A Renovation (eDesign)
CALIFORNIA LOVE
THE INTRO
I've got to say, this project was a challenging one because my client, Bree, has a specific taste, great taste though! I wasn't able to nail it based off of the inspiration pictures mostly because they were all kinda different.
As I started sourcing for her idea boards, I drew a blank. I was unsure what she might like plus, the boards on her Pinterest were a collaboration between herself and her friends. Too much inspiration is definitely a thing. I was literally having inspiration overload.
So, I'm like, "

What am I going to do

?"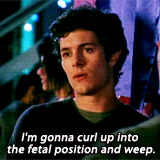 Just kidding... I figured something was better than nothing. The great thing is the ideation phase is supposed to be abstract and allow us to dig deeper, if need be, to get the conversation going and see what is working and what is not. I picked a few items including the

Axel Leather Sofa from West Elm

that I saw she pinned on

Pinterest

and delivered the idea boards, a bit nervous for her response.
The best projects are the ones clients are committed to, the ones where we collaborate on every detail. I know eDesign is supposed to be a quick turnover, but sometimes, 2 weeks is not enough when there is a multi-functional space or an open concept layout involved like what we have here.
Thankfully, I wasn't completely off from the route she wanted to take. There was one idea board that worked, the one showing the Alex sofa, and we focused more in detail from here. She loves bold colors, Morrocan/Asian inspired art and decor, and comfortable furniture with clean lines. On

Havenly

, her design style was described as "Glam/Transitional", but we definitely needed to push the Modern aspects of Transitional more here. 
Bree mentioned a restaurant as inspiration, Vandal in LES Manhattan. She loves the art and overall mood of the space, it's masculine, stylish and includes murals on the brick walls by OBEY, an American str

eet

artist known for his propaganda-like artwork, HUSH, a British artist whose art is similar to

OBEY

in style, but uses Japanese women and culture as their muse.
THE DESIGN
The next course of action was to develop a concept board for the space and, in this case, provide a floor plan to show placement of furniture. The difficult part about providing the floor plan was getting accurate measurements. For some reason, the original floor plan for the home did not have the rooms "boxed" to divide the different rooms. What I mean by that is that the thinner lines you see inside the floor plan were non-existent... and the dimensions were in inches which is different for me, an American designer. 
Using the additional inspiration and feedback I was provided, I designed a concept board to show the products I sourced for the whole space so she can see them all together and get a sense of the overall feel.
To my dismay, the concept wasn't where we needed to be...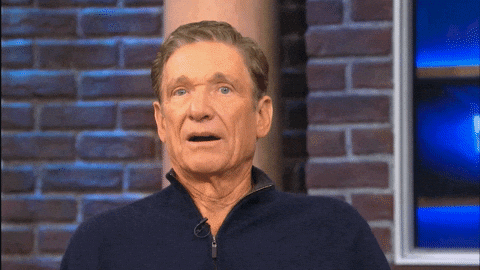 But it's okay!
We came back together and were able to get things rolling again! The biggest part was I was too focused on the budget and I took out the main piece, the Axel Leather Sofa.
and tried to see if she may want to use a fabric one instead and she was like: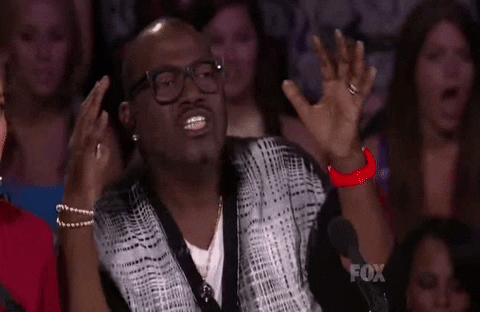 So, back to the drawing board and she reminded me that she wants BOLD, some navy velvet would be great.
Now, I LOVE blue and I love me some yummy velvet so she gets what she wants!
We did do a little more digging for the final armchairs (due to the size vs the space), but this is the overall look and feel we agreed on. Now, it was time to move on to the layout phase which includes the finalization of the floor plan and renderings of the proposed space.
If you are wondering where those lovely blue chairs are from they are from CB2, my fav, along with the coffee table.
Accent chairs: viceroy sapphire blue velvet chair
Coffee table: suspend ii marble and wood coffee table
THE VISUAL
I was so excited to get started on these rendering, but also a little intimidated with the details of the space. I was determined to get the renderings to look as close to the listing photos as possible. Also, since my client's new home was under renovation during the time we were working, I wanted her to really be able to visualize the spaces so she had some peace of mind.
Here's what I produced for her:
Dining room
Sunken Sitting Area
View of Wall in Sunken Sitting Area (images blocked out for privacy)
I really had a good time designing with my client. It was a challenge to design this space, but I love when we are able to see the final product as the design unfolds because it is so worth it! 
From ideation to concept to final renderings, this space was inspiring for me and pushed me to really think of the whole space (the high ceilings and incorporating the progress being done simultaneously as I was creating this design). 
(The links above are affiliate links so I may receive a small commission is you click them! Thank you in advance if you do!) 
It's moving season! Are you moving this summer and need some help with designing and decorating your space? 
Check out my portfolio! I have designed over 30 rooms for various clients including a few repeat clients and referrals since working with Havenly. About 85% of my clients hire me for the Full Package which includes renderings of their spaces with the furniture and decor I source for them. Be sure to check out my renderings!
Want to work with me? Click the here to Work With Me and click the photo to hire me via Havenly. 
PS. Sheyna James Interiors is official! I'll be sending a newsletter out when my services page is up and running to hire me for in-person consultations and services in the Southwestern CT and NYC area and, of course, you will still be able to work with me anywhere in the US from the comfort of your home with my eDesign packages!
Sign up for my email list at the top of the post (click the link to be taken to the top of the page) so you will be the first to know and first to book me!
Please reload