A personal experience with

interior design &

style
Long Time No See: Moving & Client Work
I have been on the move for the last 3 weeks in preparation of moving and settling into our new home while working my 9-5 job and doing client work via Havenly.
Remind me next time to:
-Hire movers
-Take time off on the day of the actual move
-Take time off following the move-in date
I was and still am soooo tired. I did get a chance to take some time to sleep and decompress this last week, but I was beyond exhausted a week ago. My co-worker/friend took off work to travel to Ireland & Scotland which meant my manager and I were left to hold down the fort at our office...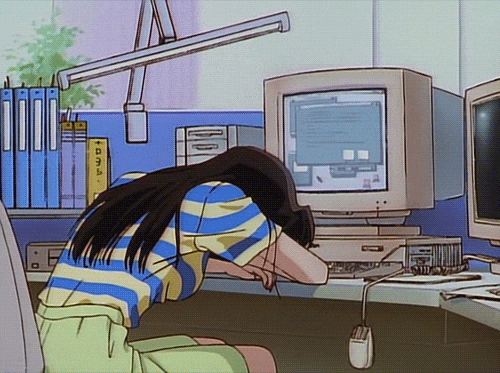 (I did this a few times because my eyes were literally hurting from how tired I was)
I was a bit upset because I felt I wasn't really able to give my clients' the attention I'd like to their projects.
I did let all my active clients know that it may be hard to reach me since we didn't have cable in our new home until last Tuesday, about 4 days after moving in. I usually answer promptly so they all had no issues and told me they completely understood and assured me that my communication with them thus far hasn't been an issue. 
Official move-in day, I came to the new house, straight from work and swept and mopped the floors, hung up pictures including my son's artwork (I'll have to re-hang the frames because they ended up being slanted...  
See below for current result...
My son's abstract art featuring lines, dots, swirls and his interpretation of faces
I'll be adding more to his wall to hopefully offset the crooked-ness and to fill up the wall. He draws so many pictures at school so I have plenty of material to choose from. 
How about a mini tour!
I'm looking forward to showing styling throughout my home, but most areas are still works-in-progress. Here's a few areas I did do:
Bathroom:
 I'm loving this shower curtain from Target (you can find it: here)
Stairs/Hallway:
My fiance and son came home to join me with some more things from our old apartment. My son saw me taking a picture of the progress I made in the new house and decided he wanted to take a picture, too. 
I, being the loving mother that I am, trolled the f-ck out of him, LOL.
Trolling 
He loves me, but I annoy him as much as he tests my nerves so, we're even. By the way, just for context, he's three.
To all those parents/guardians with toddlers and three-nagers, you know what I mean. 
Dining Room:
We purchased this dining room table + chairs from IKEA last weekend since the last table I had wasn't really dining-room-table-worthy.
Also, we brought some glasses including wine glasses! I still can't believe we broke my old stemless wine glasses from Target in under 2 months smh.. I think I will need to invest in the unbreakable wine glasses I saw in an advertisement recently. 
During our IKEA haul, we did get new nightstands and dimmable table lamps (which we need to get new bulbs for because we brought the wrong sizes).
We still need:
-a new sofa (old one is kind of falling apart)
-outdoor dining table + chairs for the deck 
We have this set in mind. Simple and gets the job done.
-new bedding for our bed 
-hooks for my bags to put in our closet
-tiebacks for our bedroom curtains.. had my eye on this & this
-swivel armchair 
-desk for me...thinking about this or something similar
-planters/plants
To be continued....
In the meantime, be on the look out for more client process blog posts coming up in the next week! 
If you follow me on Instagram, you have already seen the concepts and maybe even the renderings.
If you are curious about working with me, reading my thought process in these kind of posts can help you decide if I'm the right fit for you! 
Please reload