Lessons Learned: Valuable Lessons From Past Employers
Updated: Jan 2
Lessons Learned: Valuable Lessons From Past Employers
As I was reflecting on my first month into self-employment, I started to think about my years as an employee. I wanted to be my own boss for years now, but I didn't think it would happen the way it did.
I thought maybe I'd work with a company for a few years and then I'd branch out or maybe I'd become a partner at an interior design firm. To me, finding a place where I could learn and grow was ideal. I felt I needed a place that would allow me to add to the company or firm.
Being able to contribute my own experiences and point of view has always been important to me. I have noticed how I may have limited myself and in some cases and over stayed my welcome in others.
My first job ever was really an assistant to Mommy, lol.
But seriously, my first job was a Summer job at the Kips Bay Boys and Girls Club in the Bronx when I was 16. I was an assistant camp leader of one of the groups of ten year olds. I had a great time with my group as we did activities during the day, went on field trips and we even had a final show at the end of the summer camp session. I'll never forget my group leader, nicknamed "Kit Kat", helped us prepare a dance for the show and one of the songs the kids danced to was "Ms. New Booty" by Bubba Sparkxxx. It was cute then, but now as an adult I'm shaking my head a bit.
My group of kids were the absolute sweetest. I remember this one boy, Forrest was adorable and now, I see my own son reminds me of him, spunk and energy-wise.
Lessons learned:
You probably shouldn't have ten-year olds dancing to Bubba Sparkxxx and earning your own money as a teen, even for just the summer, is so vital. It's a great way to learn about the value of the dollar and to enjoy the feeling that comes from a job well done.
I didn't have another job until I went to college at the University of Bridgeport in Bridgeport, Connecticut. Freshman year, like a lot of college kids, I applied for a work-study job. I didn't really want a "boring desk job" and I wanted to work in an environment close to my major, interior design. Plus, a lot of the jobs available were far from my design classes and if I took one of those jobs, I'd be running across campus to make it in time to work especially when I had my 3-hour studio classes. I was able to get a job in the design gallery as a gallery assistant where I pretty much sat at a desk and played the Sims.
You can judge me if you want.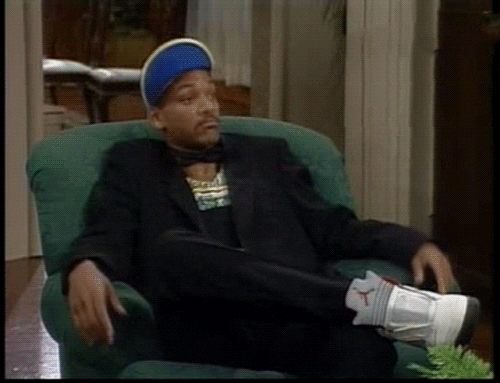 I didn't apply to work there the following semester, in fact, I ended up not working on campus again for a while.
Lessons Learned:
I probably should have took that office job because I could have learned some valuable hands-on skills that I ended up having to teach myself. Then again, I realize I do this often.
I end up learning things on my own over time through trial-and-error. Blessing and curse, I suppose.
For sophomore year, I moved off campus and 14-miles away which is a whole other story of my life, but anyway. I had to find a job to bring in income while going to school. The biggest thing was finding a job that was close enough to school and close enough to get home. I applied to a job at Waldenbooks at the mall. They had a seasonal calendar kiosk so it was perfect for the time being and I could somewhat easily get to school and the train to go home. I really didn't like the job because I wasn't really sure how to go about selling calendars.
I did, however, during slow-periods, start writing a novel I had originally started back in high school. I still have the receipt paper I wrote on. This position lasted a few months and very much abruptly as I didn't get notice that my last day was my last day. What I didn't know was Waldenbooks, a branch of Borders bookstores, had filed for bankruptcy and closed all of their stores by 2011 along with some of its assets being acquired by Barnes and Nobles.
Lessons Learned:
Don't move so far away from your school... especially if you don't have a reliable means of transportation. Also, don't count on a seasonal job turning into a part-time or full-time job. Stay in the loop of the business happenings so you don't get caught up and show up to work confused and for no reason.
A few months later, thanks to my knowing social people, I was able to land job at Dunkin Donuts. The location was two towns away from home and like 3 towns away from school which meant I had to take two buses to work from school. The commute sucked, but I was just happy to have a job again.
This job was the worst job I had until my most recent job.
"Why?", you ask?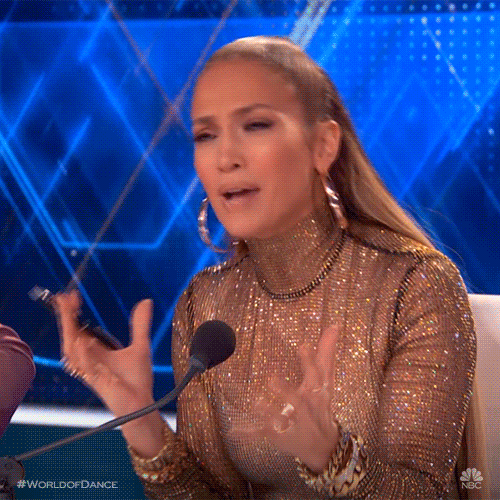 Well, let's start with the long hours on my feet with only a 15-minute break for an 8-hour shift (illegal, but no one wanted to complain because we all got paid for an extra hour), the smell of bleach and coffee grinds that lingered on me all day until I took a shower (stayed in my hair until I washed my hair), and the shift leader that was neurotic and generally toxic.
The work wasn't hard to do at all, I probably could go back now, seven years later, and still be able to make a medium light-n-sweet.
Actually, I know I could.
The best part about getting this job was because my connection had connections, I didn't have to do an interview. I was hired on the spot by just showing up.
The worst part was feeling literally sick to my stomach going to work because I couldn't stand working there, mostly because of my shift leader.
Lessons Learned:
Connections are valuable to your success. You don't need to know everyone, but just be a friendly person and be yourself. Your reputation is what people say about you when you aren't around. Stay on other's good side and . you can ask for a favor when needed. Also, speak up even when the issue at hand is not the most popular opinion.
By the grace of God and the universe, I was able to, finally, land a job at H&M. I had been applying non-stop for over a year and I finally got a shot. I was so grateful and even told my store manager, who interviewed me and hired me, how thankful I was that she gave me a chance since I didn't have experience in clothing retail. She told me she admired how genuine I was and that was one of the reasons I got the job. During one of my early monthly reviews, I expressed my interest in being a visual merchandiser and did what I could to try to show I could handle the position.
By stating my interest, I was given the opportunity to provide support to other stores including the grand opening of the flagship store in NYC by Rockefeller Center (while preggers with my son) and local Connecticut stores like Stamford, Milford for their re-opening, and Meriden's grand opening. I wanted to climb the ladder to eventually become a Store Planner.
DIVIDED GREY Department I Put Together | Meriden, CT
When the position was available for visual merchandiser, I applied, interviewed and thought I did well. I was feeling good about it until I didn't hear a response for a while. Turns out, I didn't get the position, but I was happy my co-worker did get the position.
I was happy for her and frustrated for myself when I found out the reason I didn't get the position. I reached my critical point in my work experience asking myself: should I stay or should I go? I decided my time was up there and found a new job.
Bittersweet ending.
Lessons Learned:
The power of persistence can help set you up to manifest your goals. Also, when looking for a job, why not look at the places you are already a customer. Hello, DISCOUNTS! It was great to be able to buy clothes with my discount especially when I had my son.When I didn't get the visual merchandiser position, I got pretty depressed, cut my hair, cried, started questioning my purpose in life. It was a huge turning point for me.
Overall lesson for this is:
Know your worth. You are NOT your job. Your JOB does NOT equate to your self-worth nor does the amount of money you bring in or the position/title you hold.
Also, I realized just how much I missed out on in life because I am hard of hearing and didn't have hearing aids until I left. Many misunderstandings, many opportunities missed and my self esteem had been squashed because of it. I began to rebuild from there.
​For the first time in a years, I didn't have to work on weekends or on major holidays including Black Friday. It felt amazing to know I would be home with my family more often and wouldn't miss bedtimes which really maximized our time together. Before I started working at my last job, I wanted to be ready for my first day so I dived into the company's catalog and tried to get familiar with the products.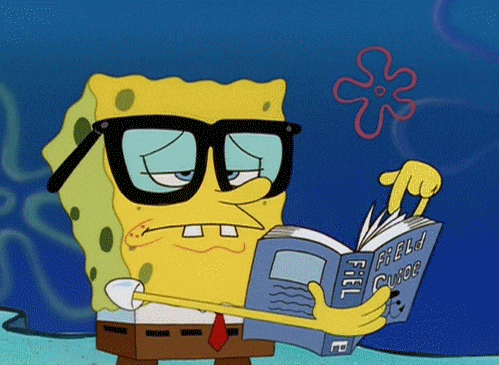 I learned later that my efforts would fall on deaf ears from the UK-side of business. I worked at the US sales office while the rest of the company was over in the UK. Many times I thought of ways to streamline tasks making processes more efficient on the back-end and to improve the customer experience by making things easier to understand. I was told by my co-worker and manager that they have tried to implement helpful processes over the years and they were met with resistance and deflection time and time again. This is why I said my last job was the worst.
Me on May 16, Decision Day (Deciding what date to leave)
Where ever I work, I like to leave a lasting impression of myself and try to make even a small impact, to make things better than they were when I arrived. The weight of the demands of the job and not seeing much recognition of the efforts and hard work done, I started to grow frustrated and the lack of transparency and honesty. My manager and co-worker felt the same way. I started to plan my exit and intense feelings started to creep up making me face my fears and start improving my personal life so that I had the courage to finally leave.
Lessons Learned:
Realize when you have overstayed your welcome. I was trying very hard to stay as long as I could, but it began to wear me thin the longer I tried to hold on. I was able to see the pros and cons of ways people choose to do business.
This was the first time I had a closer look at the ins and outs of the way an established business works. I realized you have to stay open to feedback, keep in mind the values of your company and to stay authentic versus trying to appear as something you are not. As a business owner and manager, you have to know how to delegate tasks effectively and trust that the people you have on your team will provide support to drive the dream forward.
And there you have it. I decided not to bring up Havenly in this post since I'd like to talk about it later as part of my eDesign for Beginners series. For the ten years, I've experienced many lessons that I make sure to recall every now and then to see just how far I've come. It's so important to be able to see each perceived failure or roadblock as a lesson and stepping stone towards where you are destined to be.
In other news, I'm so glad I have received positive feedback about my preview video the the eDesign tutorial videos I'm working to create! If you are interested in learning about how I have set up my business to incorporate eDesign services as well as how I create the scenes you see on my Instagram and portfolio, be sure to join my email list to stay in the know and be the first to gain access to my tutorial videos and courses along with weekly roundups!
Also, I'm working on launching my Personal Renovation series on the blog coming up next month along with helpful resources to shift your mindset and establish a firm foundation for your life and for your business. Check out my blog post about what I mean by Personal Renovation and be sure to grab the freebie!
As always, please feel free to leave a comment below, email me and / or DM me on Instagram.
Feel free to share this and other posts that may be helpful for someone you know!
I appreciate your support and look forward to hearing from you!