OMG! goopxCB2 Collab Is Here & Stunning!
What a way to start my Thursday morning!
As I popped over to CB2's website to source an accent chair for a client (the same client I will be showing off the York Wallcoverings' Kashmir Kaleidoscope wallpaper), I was welcomed with this new collaboration between goop & CB2.
goob is a weekly newsletter turned lifestyle band founded by actress Gwyneth Paltrow that shares content on wellness, work, travel, food beauty and style. In this collaboration with CB2, the furniture features some Mid-Century Modern lines with soft/feminine aesthetic (light grays, pinks, whites, florals, etc) and true CB2 eclectic style.
Immediately, I needed to click on through to check these pieces out and share my favorites for my favorite retailer.
After the intro on the website, I found a new bench to be obsessed with. I have a thing for benches with bolsters.
la strizza bench with bolster pillows
I mean, look at it! The shape of metal legs, the light cream leather, the sleekness of it all. I can't wait to use this in a project because
Y U M!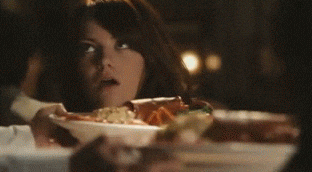 & it only gets better when you click "shop the collection..."
LOOK AT THESE DINING CHAIRS!!
It's almost unfair how beautiful these are!
I'm in LOVE with the metal frame. I'll definitely need to see this in person.
Don't let me be the judge, go see for yourself. You can click the pictures for easy access to the products. I'll leave a few more products I'm loving from this collab below.
Jelly Bean Coffee Table paired with the Avorio Side Table <3
Don't you just love them? Which new product is your favorite from this collaboration?
You can add a comment here or even email me at: hello@sheynajames.com.
If you do love following my blog posts, you can get updates via my newsletter here and you will also receive my free guide, "6 Things You Should Never Do When Shopping for Furniture".
I'll also be sharing tips and tricks in my newsletters plus sharing recommendations and resources with you.
Feel free to follow me on Instagram where I share lots of inspiration, current projects I am working on and share pictures from events I attend. My handle is: @sheyna_james.
Talk to you soon!