Communuity Over Competition: My Experience At The BIDN Conference 2018
The importance of community over competition in every industry is important... especially important in the interior design industry which tends to be isolating. I had a hard time finding interior designers of color where I live in Connecticut which lead me to search the interwebs.
I simply typed in: "Black Interior Designers" and I was greeted with a few promising links including a blog post from Curbed.com that featured Black interior designers & creatives. As I read this article, I searched each designer to get to know them a little bit... see where they were. I instantly followed them on Instagram because obviously I had so much to learn and I just wanted to learn from people who come from a similar background as me. I wanted to fit in somewhere.
I don't remember the exact time I stumbled about an article about Kimberly Ward, but I found Iconic Home, her online magazine and from there I found the Black Interior Designers Network in 2016.
I was surprised I had been missing all this greatness for five whole years! I could have used this resource, this community back when I was still in college. I followed the network's Instagram page to see any updates they might have. When I saw they had an annual conference, I pretty much stalked the page for pictures. I wanted to be apart of this community.
In 2017, I saw they not only had their conference but also had other events throughout the year. I continued stalking the page for any updates. When the conference came around again, I wished I could have attended.
I promised myself the next year, 2018, I would go No.Matter.What.
And I did just that.
I purchased my ticket to the conference in March once I had the money and loaned the money from my mom to pay for the hotel and flight. Paid her back, of course.
After a looooong Wednesday before the conference spent at the airport (12 hours of waiting to get in the air to ATL...) I finally make it to Atlanta and I'm excited though my face definitely wasn't showing it. I literally hopped into bed and got some sleep.
DAY ONE:
I arrived at the ADAC in Buckhead, ready to learn and excited to be surrounded by like-minded people.
I hadn't been around so many other designers since graduating college...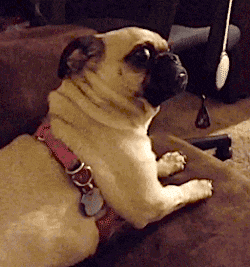 Yeah... don't side eye me too hard, but I said what I said. It has been four years since I have been around other designers and actually talking about design things. Long overdue!
You can read more about my experience in the work force here & here.
I have never been to Atlanta so the the drive to ADAC was interesting to say the least.
Side note: Why are there 7 lanes on I-85???
To start the day, we had breakfast at Century Furniture's showroom which was amazingly good. Lucky me, I met someone right away, Lisa and then Krystal of C+P Concepts. We made our video debut on the Keia McSwain's Instagram page in the first 5 seconds of the video.
After breakfast, we all made our way downstairs to the conference room where we heard Keia, the network's President, make the opening speech where she speaks about the late founder of BIDN, Kimberly Ward. She shared the wisdom and guidance Kimberly gave her during the years of knowing and working with each other and how Kimberly impacted her as a designer and as a person.
I was so happy to be present when Tiffany Brooks hit the stage to tell us all about the new membership page on BIDN. I remember a post on their Instagram talking about the new improvements and additions that they planned to introduce. I'd been on the look out for it ever since; there are so many resources that a new designer can use such as documents and help obtaining leads. Plus, Tiffany's energy on stage was great. She's adorable.
We learned about High Point Market and gained tips during a session moderated by Michel Smith Boyd on how to use the Market to our advantage as interior design business owners.
I need to go! Hopefully I'll make the trip for Spring Market next year.
I cannot remember all of the ladies seated on the sofa for this session, but I know Cheryl of Dwell by Cheryl was there. It was also her birthday the next day! What a great way to spend your birthday.
Next, Amy Flurry made an appearance and talked about her book, "Recipe For Press" and gave us an inside look with tips on how to pitch our work to shelter magazines and pitching for general media/press opportunities. I purchased her book and got it signed. I probably won't be pitching to press this year and probably not for a couple more years, but I think it'll definitely come in handy.
(I don't have pictures from this session because my phone was dying and also, I needed to free up space on my phone... #firstworldproblems).
To end our day, and we even went in overtime because it was such a good topic, we learned a thing or two from Dominique Calhoun of Remix Living about using Social Media, in particular Instagram, to our benefit by building our brands and promoting ourselves by not only gaining followers, but capturing their attention and building a following of loyal clients and fans... essentially your community.
Unfortunately, I was T I R E D from my extended stay at the airport the day before and did not make it to the party thrown by Nikki Chu that night at the Zucot Gallery...I wish I had gone because that gallery has such beautiful art!
Check out a few pictures of day one below:
DAY TWO:
We started our day at Fabricut's showroom and I was like a kid in a candy store... All the beautiful collections of fabrics including collaborations with names like Justina Blakeney and Vern Yip. I was
just so inspired and excited about the projects that I will do in the near future including custom drapery and reupholstering furniture.
Also, I took advantage of the #goodlight and posed for a picture taken by a fellow designer. Pretty decent picture of myself if I don't say so myself.
Right after breakfast, we kick-started the day with an opening and welcome speech from Tony Ward, executive director and sister of Kimberly Ward. Such a touching speech to hear from someone so close to the late founder. She explained how she and her family didn't understand the message and work Kimberly was doing, but they were so supportive and still are supportive by working hard to carry on Kimberly's legacy. Just beautiful.
Darcy Harris so generously shared, as she calls it, her "Little Black Book" of resources and how to shop a showroom. This session was pure gold. I NEEDED to hear everything she said. She told her a bit about her travels and opportunities she has obtained by being her authentic self. After she left the stage, I was just in awe like, "I want to be just like you when I grown up!" But seriously! I literally had to thank her when I had the chance later that night because I had goosebumps.
After lunch, Tiffany Brooks helped us get out lives together by showing us how to best organize our businesses with systems and the right software, from design software to accounting software.
MAJOR KEY.
Okay, this session with Tiffany was so funny. Why? Because she knew and the people running the conference knew this particular session could easily take over an hour because we have all the questions. So, we all had to pull our phones out to take pictures of the slides to make sure we had all the information down as she blazed through the Powerpoint presentation. I assume we had to fast-forward this talk 'cause they squeezed in a mini session where we heard from Tiffany's fav tech guy, Sean King of RTS Consulting who had tips and advice for us about SEO and optimizing our websites. Very important stuff.
The last session of the day was from Nikki Chu and Monica Wilcox. Nikki and Monica revealed that they actually met at the BIDN Conference last year and became friends and eventually became business partners. In their session, they talked to us about running a successful and profitable interior design business and what that can look like. Nikki talked about how licensing and other streams of income can help you make money in your sleep. It is the best way to secure your coin and keep you busy. Monica mentioned the way you educate your clients and how you word things will help you detect the red flags when dealing with clients. She also talked about the big question mark most new designers have:
"How do I charge for my services?".
She explained the different types of structures and what has worked best for her.
Nikki and Monica teamed together last year to create "Design Mecca", a module course for designers who need guidance as they are just starting out or for designers who need help with restructuring their business. From what I heard, it seems like an invaluable tool and is definitely an investment.
"You have to be willing to invest in yourself..."-Monica Wilcox
Very true.
To end the day, we all came back to ADAC for the High Black Attire Headshot Party at Showroom 58. We mixed and mingled and all registrants received free headshots for registrants provided by Orlando Whigham Photography, yes!
I was so glad I came to the showroom before leaving to get ready for the party so I was able to get pictures of the vignettes.
DAY THREE:
Bright and early, we started the day with Mimosas and Breakfast at 14th Street Antique Marketplace. They have three floors of stunning vignettes... You can't just spend an hour here. I only got through the first floor and maybe 1/3 of the second floor.
Next up, we visited Ligne Roset shops at Buckhead for more Mimosas and were introduced to the brand by the showroom manager.
Unfortunately, I did not get to stay for the Motivational Brunch at 5 Church Atlanta Hosted by Michel Boyd. I had to catch a flight back home. I will definitely NOT make the mistake of getting a flight the same day as the last day of the conference next year.
If you are a new designer or even a designer who has been in the industry for many years, but are searching for community, this is where it's at. If you aren't persuaded to attend the Black Interior Designer's Conference in 2019, maybe checking out their Instagram or website might help! If you want to go next year, they've already started selling tickets for next year!
I hope you enjoyed this little snippet of my experience. I really enjoyed reliving this experience and feeling like part of a community. Not once did I feel out of place and I'm sure if you attend, you won't either.
Feel free to follow me on Instagram or subscribe to my blog!
#profession #furniture #homedecor #designers #personal #reflect #design #BIDNConference