CALIFORNIA LOVE- Family Room: Designing A Home During A Renovation (eDesign)
California Love-Part 2: Family Room
If you caught my California Love-Part 1 project from two-weeks ago, you will definitely be in for a treat for part 2.
My client Bree asked me to work with her on another space in her new home that needed some TLC. This space features a fireplace, a cute little nook on the far end of the room, entrance to the backyard and opens up from the kitchen. At the time of our start of this project, Bree's kitchen was under construction so we had to visualize the space from our imagination and inspiration.
Since it is essentially an open-concept floor plan, the main goal was to make the kitchen and family room one cohesive design.
On the floor plan, you can see the modular sectional sofa she saw and loved in person. A modular sectional was the best option for this room since it is narrow and it allows flexibility to allow this family of five to enjoy movies, play video games or even board games and is generally a great hang out spot (and close to the snacks in the kitchen passed the opening on the left).
Keeping in mind that the kitchen was set to have navy blue base cabinets and white top cabinets with gold hardware, I used these as my main colors for the color scheme. After producing my first concept for this room, my client as a bit worried that there was so much blue already in the house and did not want to her home to become predictable. Blue was her safe color. I'm all for blue, but I definitely understood so back to the drawing board...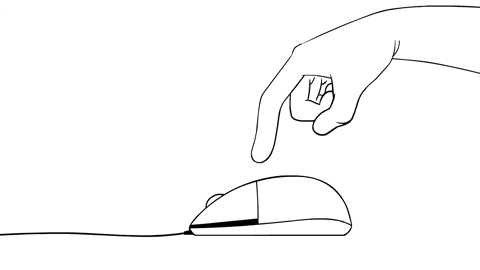 For the second concept, I thought a good complimentary color for navy would be burgundy. I showed her an accent wall of the color to see if maybe that might peak her interest. Unfortunately, that was a no, blue was best. We went ahead and did an accent wall instead of the whole room being a navy overkill.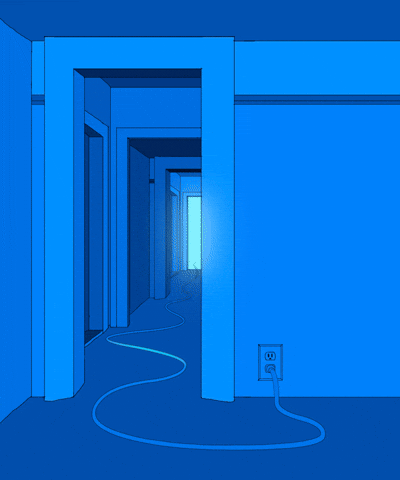 (Basically what we wanted to avoid)
After some back and forth, I presented the above concept which was approved and I quickly moved into the layout/rendering phase!
I asked her why she was holding out on me when she showed me the HUSH and Victoria Topping paintings just before I started on the final concept. They were the missing pieces to the puzzle...
Moving into the rendering, my client decided she still loved the silhouette dining table from West Elm (and what an experience it was to try and return it... more on that in a minute) so I brought it back into the design.
Below are the rendering views I created for Bree and her family.
So, about that dining table... Unfortunately, as you would expect can happen with eDesign projects, the measurements I received from my client were not accurate. Not her fault either since she was not present in the house and was relaying the measurements to me. One of the first products she decided to order for this room was the dining table. She was finally in California so she was able to start measuring things out in the space to map it all out...
(Be like Bree...measure and map out the floor with painter's tape)
The oval dining table was not going to work here and we were simply just going to return the oval dining table for the smaller dining table, its little sister. Thankfully, after some back and forth with Havenly customer service contacting West Elm, West Elm ended up doing the right thing by refunding her, but it was a headache that didn't need to happen.
She got the smaller table to be paired with the modern banquette seating from West Elm.
In the beginning, like many homeowners, Bree admitted was suffering from as she put it, "decision fatigue".
It's such a common thing especially when you have a vision in mind but then when you fall into the Black Hole that is Pinterest (no shade), all the ideas start to look the same and/or you end up with too many options to choose from. I have to say I loved working with Bree because she had me rolling laughing and her straightforwardness was exactly what I love and respect.
She even went ahead and compared herself to this guy when making some decisions:
(King Joffery from Game of Thrones)
Let's not allow ourselves to become like this guy. You should definitely look into hiring an interior designer to help you with your new home when figuring out and narrowing down on your ideas for your home. That's what we are here for: to find the solution to your home problems and allow you to sit back and enjoy the journey of the process. The design process is definitely fun, but like many things, it can be tedious to keep track of time, procuring furniture, adding the finishing touches, etc. We do this for a living, let us help by taking some of the stress away.
Interior design is for anyone who wants it especially with the help of the #internet. E-Design is so popular for those DIY'ers who need a little direction. If you want quality, unique products but lack the time to search the interwebs or local stores, e-design is for you, too!
I'll be taking new clients via Havenly next week!
Coming up next month, I will be launching my new service page along with some other changes! I'm so excited to show you all what I have been working on to make it easier to work with me. In the meantime, you can click on "Work With Me" and you will be able to click the image to be brought to my Havenly designer page to hire me.
Stay tuned!
The best way to stay up-to-date is to subscribe!
#homeowners #havenly #interiorstyle #glam #patterns #homedecor #styling #art #interiordesign #edesign